Get a Great-Looking Landscape with Fieldstone
You already know that combining hardscaping with your green plants and flowers creates a balanced, beautiful landscape. For your next project, consider using fieldstone to add natural, rustic charm to your design. This versatile stone has many applications.
What Is Fieldstone?
As the name implies, fieldstone is stone that you find naturally occurring in open fields.
Fieldstone was originally regarded as a nuisance because it got in the way of planting and cultivating. Farmers began removing it from their soil and then discovered that they could use the stones to build things.
Fieldstone Is a Natural In Landscaping
In recent decades, fieldstone has emerged as a favorite building tool for its smooth, natural looks and durability. You can even buy synthetic fieldstone and manufactured fieldstone panels.
Fieldstone comes in a range of colors. The final color depends on the region the stone comes from. You can find fieldstone in shades of cream, white, gray, tan, brown, lilac and pale green.
Modern landscape designers recognize the good looks and versatility of fieldstone. The naturally rounded stones lend a casual, rustic touch to any outdoor decorating scheme. There are many ways to incorporate this attractive stone into your designs.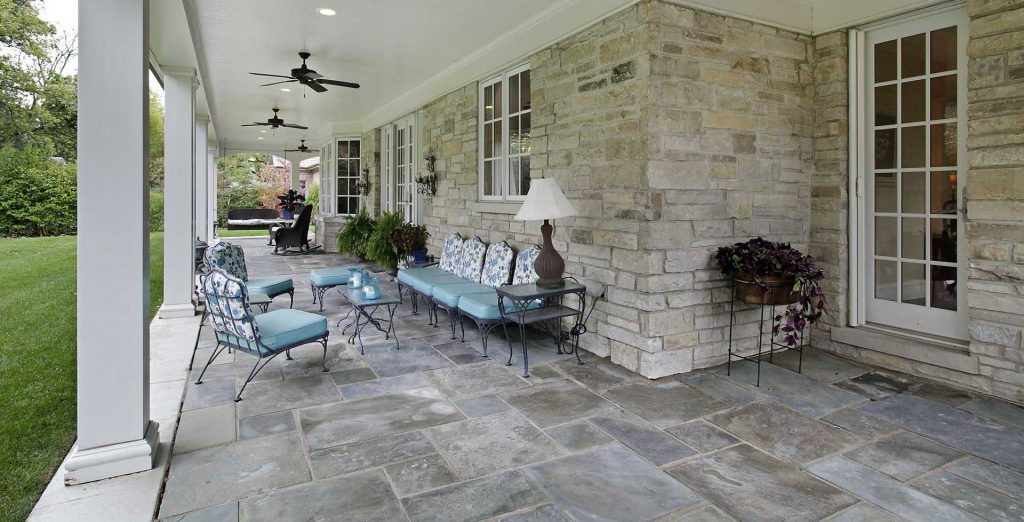 Create a Beautiful Border
Nothing adds elegance to your gardens like neatly laid edges and borders. Lay a row of fieldstones around your plant beds and vegetable plots to create neat, defined spaces. The natural look of fieldstone makes it a good match for any style of garden, but it works especially well with a casual or cottage style.
Fieldstone looks its best when the individual stones are partially buried in the soil. This makes them look as though they are part of the natural landscape. To get that look, dig a trench about five inches deep where you want to lay the stones. Fill the trench halfway with gravel.
To finish your look, backfill the trench with the soil that you dug up when placing the trench. You can backfill with mulch on the side that faces your flower bed.
Create Natural-Looking Water Elements
Use fieldstones to create outcroppings for a small pond, waterfall or another water element. The uneven look of the fieldstone is perfect for creating a setting that makes your water element appear totally natural. Water elements add huge visual interest to a garden. Use fieldstone to set the scene.
Walking Paths and Driveways
Durable, attractive fieldstone makes an outstanding paving material for garden walkways. Use fieldstone to create walking paths inside your garden bed. Create a dramatic walkway from the driveway or street to your door.
You can even create a natural fieldstone driveway. You will need large stones, and you'll have to set them into the ground. It's best to use mortar for this job. If you use loose stones, the humid weather of the D.C. metro area guarantees that weeds will grow out of control around them.
Garden Walls and Retaining Walls
Fieldstone looks striking when it's piled up to create walls. Its natural look allows the walls to look like an organic part of your landscape. A fieldstone retaining wall can keep your yard and garden beds from washing away during heavy rainfall. Fieldstone walls look great anywhere in your landscaping.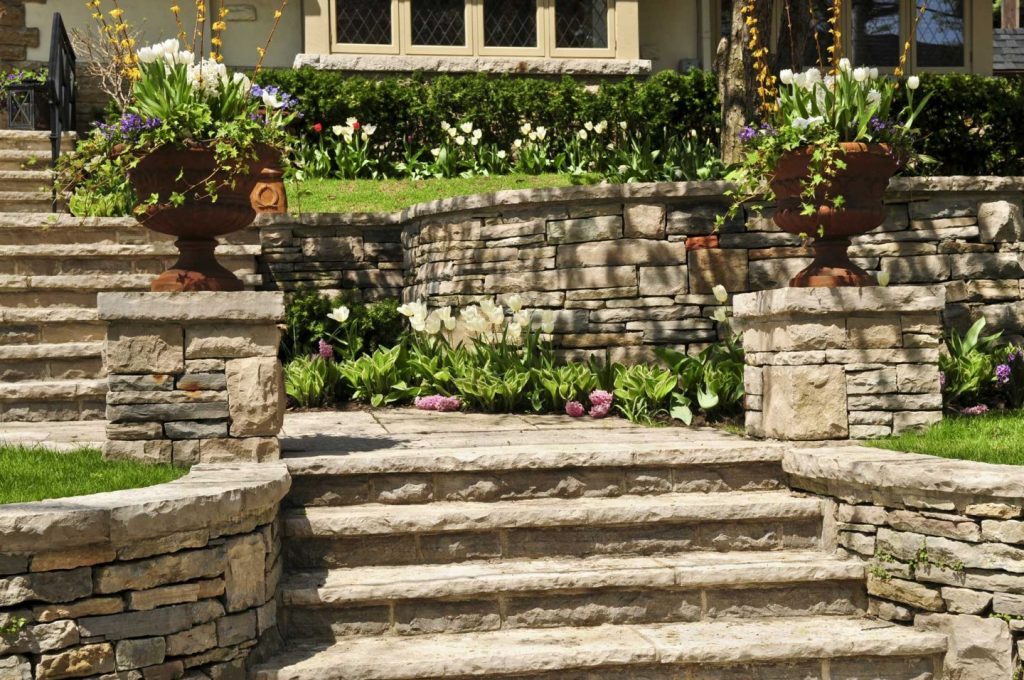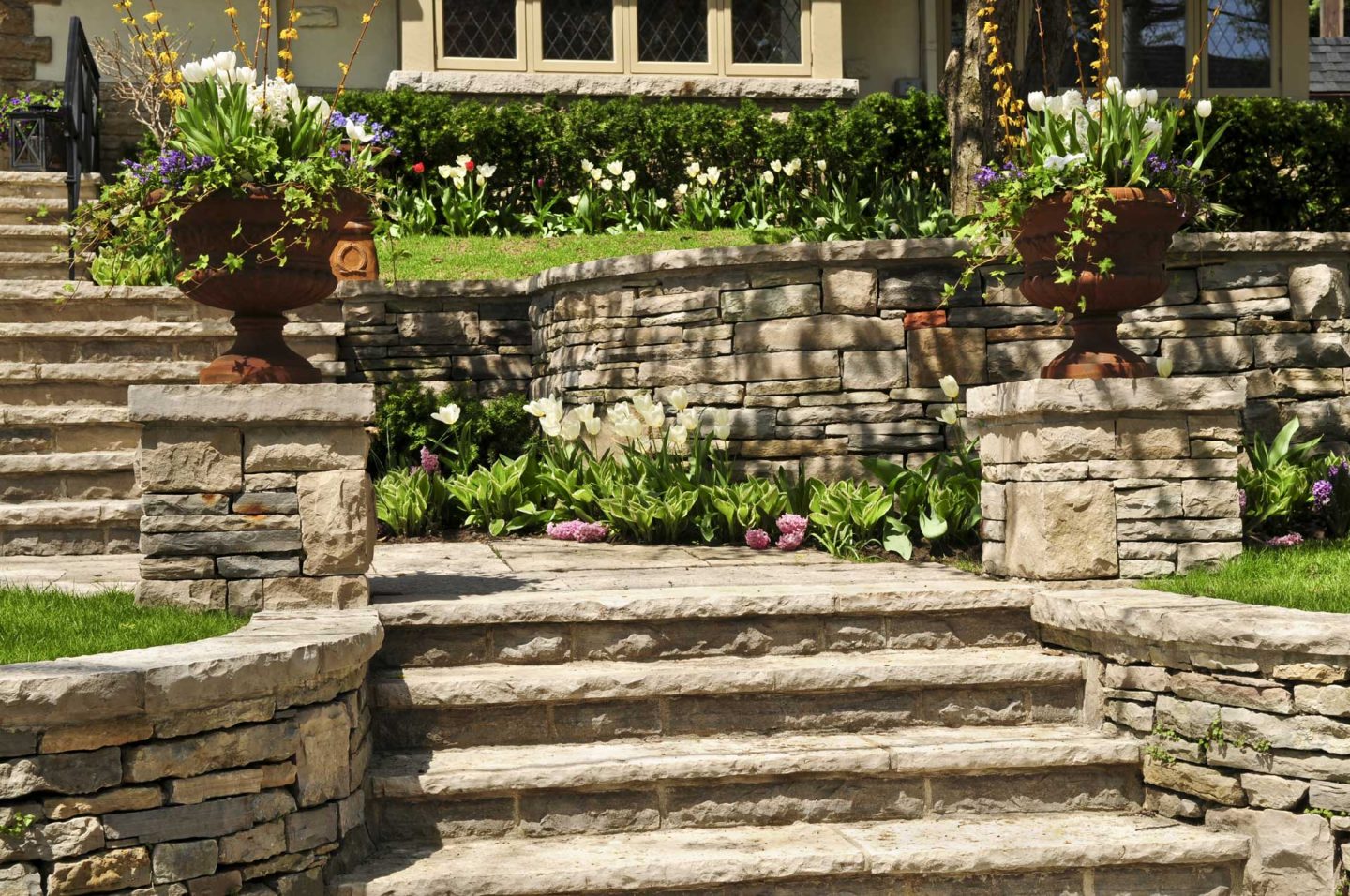 How to Use Fieldstone
Fieldstone comes in pallets of either "flat" or "mixed-size" stones. The flat stones tend to be large and heavy. They are good for creating large structures like retaining walls. The mixed stones are excellent for creating displays.
When you use fieldstone:
Make sure you have enough stone to complete your project.
Use mortar when you create anything that's load-bearing.
Use it as you would use brick, flagstone or any natural building material.
Get Expert Help from Capital Masonry
Capital Masonry can help you incorporate the casual charm of fieldstone into your next landscaping project. As a local, third-generation masonry, we have created beautiful hardscaping projects all over the Virginia, Maryland, and D.C. metro areas. Contact us today to learn how the fieldstone can transform your garden.