Add Masonry Steps to Your Landscape
Brick, stone and masonry steps add elegance and dimension to your landscape. If you're thinking about adding outdoor steps, you can't go wrong with elegant, natural stone.
Steps add safety and security to your outdoor spaces. They make it easy to enjoy every angle and every elevation of your garden. They also add visual appeal and numerous design possibilities.
Masonry is a Great Choice for Outdoor Steps
It's long-lasting. Stone, brick, and flagstone last forever. You'll have steps and stairs that look great year after year, season after season.
Stone is low-maintenance. Most brick and stone require just a small amount of easy, routine maintenance to stay strong. Catching problems early and repairing them is key to keeping masonry in good condition.
Nothing matches the natural elegance of stone. Brick, stone, and flagstone add natural elegance to your outdoor area. No other material has the enduring beauty of the stone.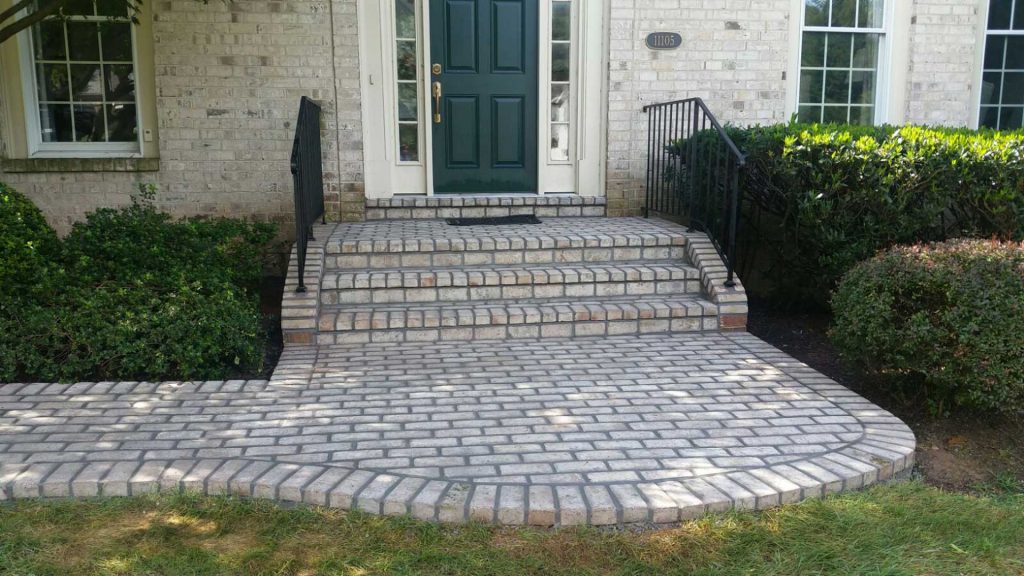 It's a versatile choice. The availability of different stone styles, colors and shapes mean that you can design steps that blend perfectly with your overall design. Stone can be rustic, elegant, traditional or casual.
Should You Dry Set or Wet Set?
When you're adding a walkway or steps to your landscape, you can choose dry-set or wet-set installation. Wet-set installation is also known as masonry construction.
In a dry set, you simply stack or wedge the stones into existing trenches and then fill the trenches with sand, gravel or both. A masonry construction requires laying the stones with mortar and finishing with a sealing agent.
At Capital Masonry, we recommend wet setting or masonry construction for most outdoor installations. In our experience, masonry construction is longer-lasting, safer and more attractive than dry-set installation.
Masonry Step Design Ideas
Here are a handful of masonry step ideas that may prove useful – of course, you can contact us to learn more about practical applications based on the scope of your property and project.
Get a Marble Look
Use flagstones in pale colors to get a look that simulates the look of marble front steps. This classic East Coast style adds a stylish look to your house. It works particularly well as the front entry steps with black metal banisters.
Retaining Wall Steps
If your yard has retaining walls, they might look great, but they might also make it hard to walk around your yard. Inserting steps into brick or stone retaining walls makes them inviting and easy to use.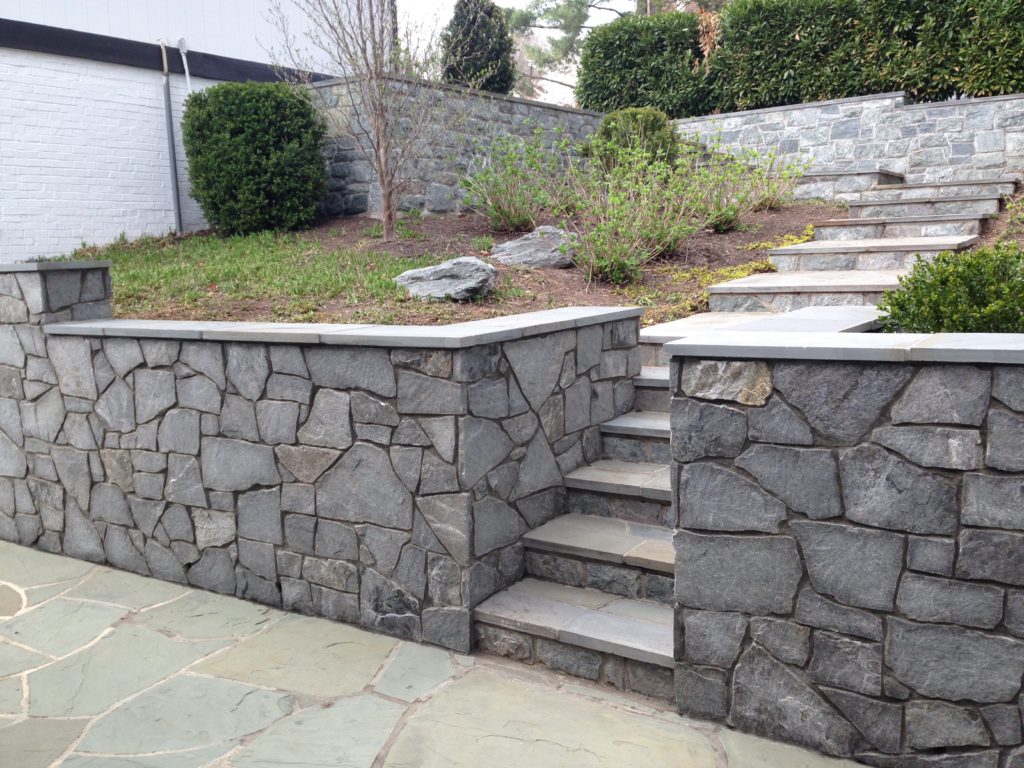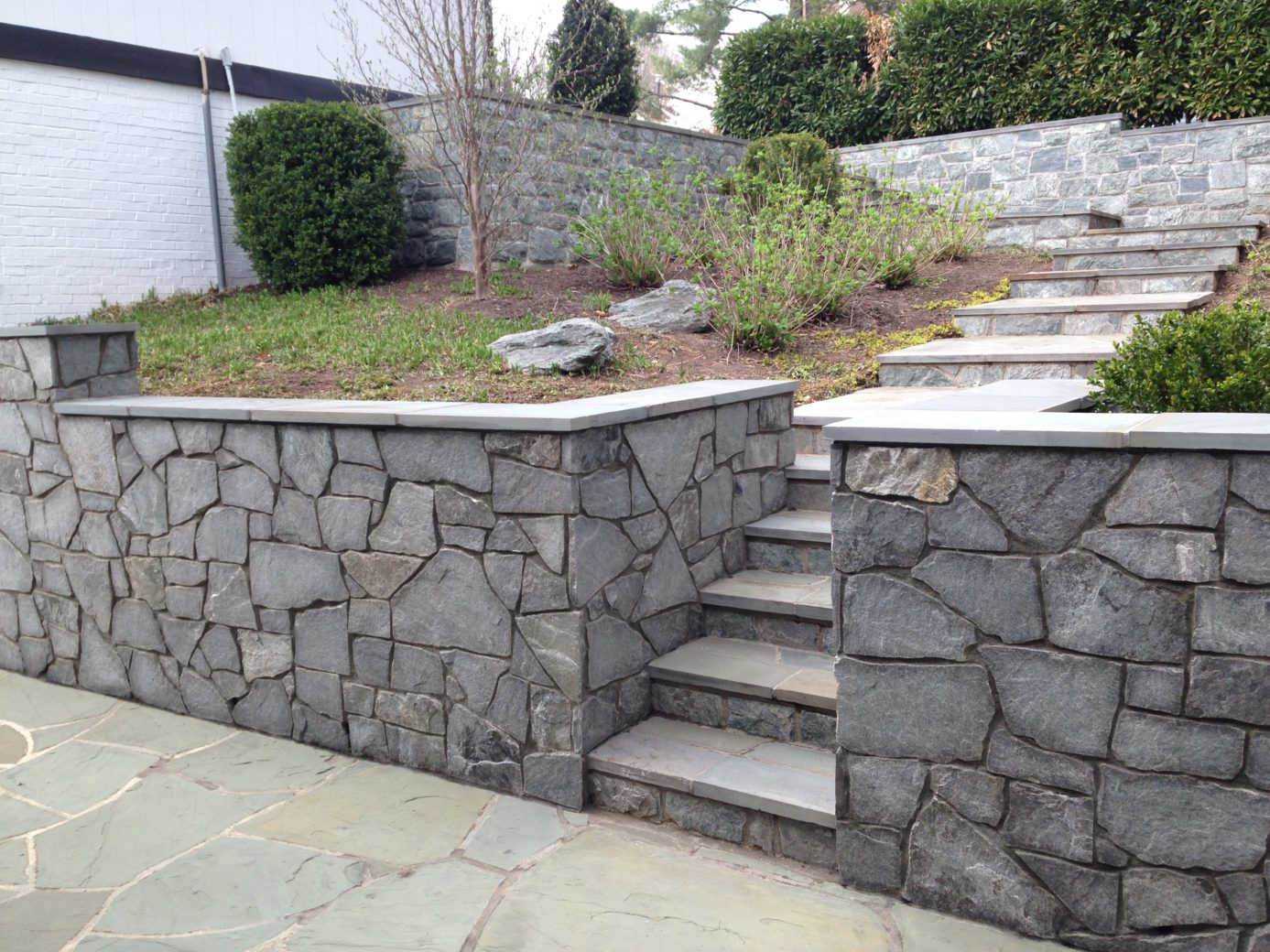 Stone Entry Steps
If the entrance of your house sits on a rise or a hill, make a dramatic walkway with stone steps that climb upward. These steps make it easy for visitors to reach you while adding a striking look to your front lawn.
Pool and Patio Stairs
Create an elegant look that's also practical with steps that connect your house to your pool and patio area. Masonry steps in the same stone as your pool and patio make for a breathtaking sweep of pure stone.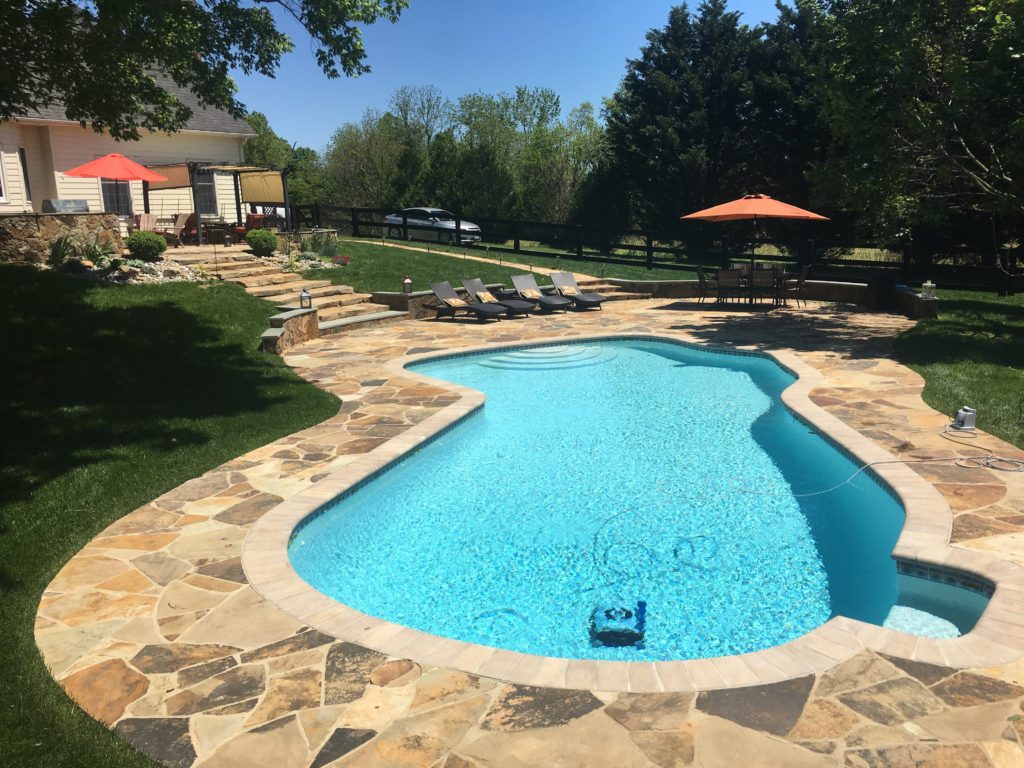 Garden Steps
Create garden steps that allow you to walk to different levels in your garden. If your garden has a rise or sits on the side of a hill, steps allow you and your guests to explore. Allowing flowers to climb up your garden steps adds a romantic touch.
Mixed Treads and Risers
To create a striking look, build the treads and risers from different stone types or colors. Irregular stone risers with smooth flagstone treads make a classic combination.
Back Entry Steps
Stone steps at your back entry look beautiful and keep dirt from tracking into your house. Stone is a durable answer to stress-free outdoor living.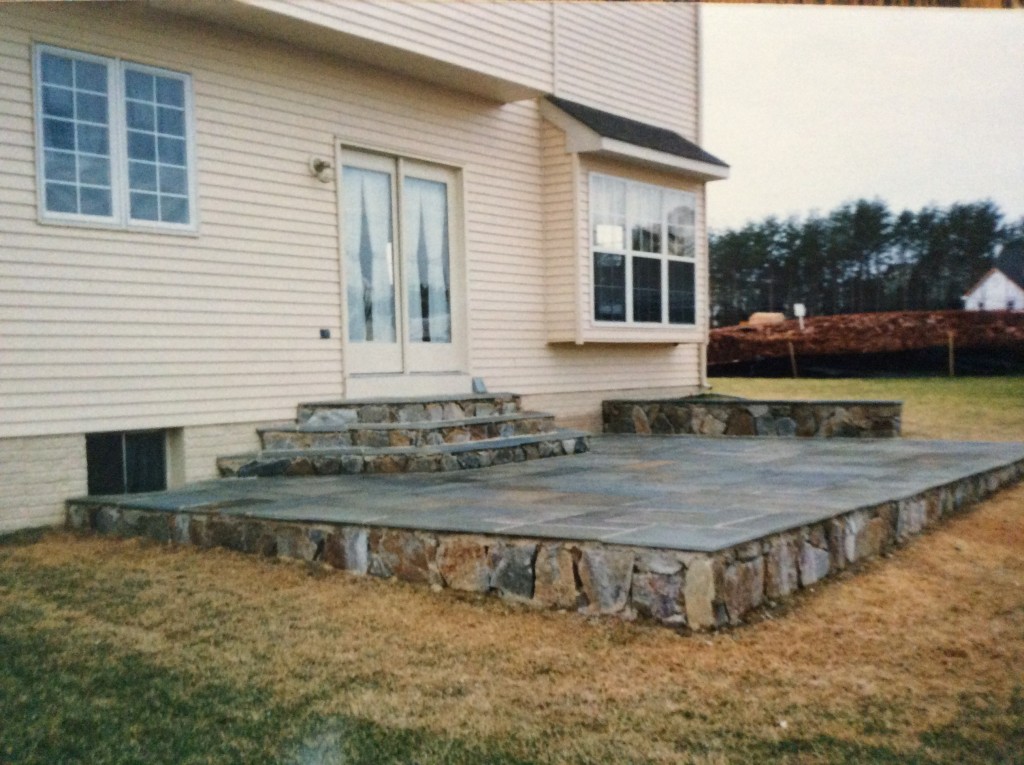 Call the Masonry Experts
At Capital Masonry, we can build masonry steps that will bring you many years of lasting beauty. Our family-owned, third-generation masonry company has built stone patios, walls and steps in homes all over the region.
We are a top-rated contractor on Angie's List, the BBB, and other review sites. Call us today and discover the difference that experience makes.